About Sole 2 Sole Dance, Inc.
Students come from many North Shore and Northwest suburbs:
Highland Park, Deerfield, Riverwoods, Bannockburn, Lake Forest, Lake Bluff, Lincolnshire, Arlington Heights, Buffalo Grove, Northbrook, Glenview, Glencoe, Winnetka, Highwood and Fort Sheridan.
Give your child high-quality dance instruction taught by warm, caring instructors.
We have added new, amazing instructors to teach the energetic and fun classes for our growing dance program.
Soul 2 Sole Dance, Inc. is well-known and respected for its…
Quality classes in ballet, hip hop, poms, jazz, lyrical, modern, boys-only hip hop, acro and yoga
Best trained and widely recognized Dance Competition and Performance Teams on the North Shore
Strong technique program for hip hop, ballet, acro, poms and jazz
Goal-oriented drill/poms program for success in placement on school squads
Best toddler dance programs
Many class offerings for preschool through teens
Curriculum emphasis on building confidence, coordination and social skills
Birthday party offerings for preschool through teens
State-of-the-art facility: sprung floors, large studios with mirrored walls, modern HVAC
Friendly and helpful administrative staff
Please check out our expanded Highland Park schedule offering multiple classes for preschool and youth in ballet, jazz, hip hop, poms, jazz funk and more.
A Message from Our Owner, Debbie Kramer:
Dear Parents, Students, and Friends,
From the smiling, happy faces of our preschool students to the looks of accomplishment on the faces of our competition dancers, I take pride in each student and gain satisfaction in their growth. Our goal at Soul 2 Sole Dance, Inc. is to provide students with the highest standards in dance education for all ages and levels.
When I devised the concept for our dance studio, it was very important to me that the studio provide a nurturing, upbeat environment where students would come for constructive, fun, and positive reinforcement. Our philosophy is to teach dance with the lasting benefit of building self-confidence, self-esteem, and creativity while becoming proficient in the art of dance. Our extremely talented instructors love to inspire, enrich, and pass on their passion and knowledge of dance to every student. The warm, caring personalities of our instructors creates this upbeat atmosphere which is conducive to learning.
Erin Fleck, our talented, dedicated Artistic Director is constantly working to improve and expand the programs offered at Soul 2 Sole Dance, Inc. Her studio vision and organizational skills have greatly enhanced our quality dance curriculum for students of all ages. Our preschool program will continue under the guidance of instructors who bring creativity and energy to all they do; our additional studio space devoted solely to preschool age children allows for a greater variety of classes to be offered throughout the morning and afternoon. Our Boys-Only, Footwork and Breakdancing classes are producing "pop and lockers" whose talents and skills increasingly amaze us all. The Boys-Only Dance Company, Phenom, includes training to participate in competitions throughout the Chicagoland area! The new S2S Poms Competition Team has gotten off to a great start.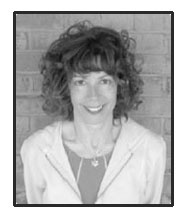 All of our Dance Companies continue to perform at the highest level of technical skill and are a force to be reckoned with at the conventions and competitions they attend. The talent and skill displayed by our students and the awards, scholarships, and recognition they receive makes the studio incredibly proud. Company Matix has had a very successful year and won the highest honors while competing against top studios throughout the country. All students who participate in Company have excelled in all areas of the program. Soul 2 Sole, Inc. Dance Company provides the best technical and performance training while teaching valuable life lessons such as teamwork, leadership, work ethic, commitment, responsibility and goal setting. Our company members are taught to respect, encourage, and support one another; in addition, strong friendship bonds are formed. It is this well-rounded program that sets us apart from other dance companies. Our inclusion of the Performance program for students who wish to dance more seriously than at a recreational level but LOVE to perform is a huge success and its participants have greatly enhanced their dance skills.

Soul 2 Sole Dance, Inc. vows to take the necessary steps to grow in ways that are beneficial to your children. Thank you for being part of our studio, and I hope that your experience in our fun, professional and safe environment makes you and your child feel at home.
With appreciation,
Debbie Kramer
Employment Opportunities
We are always seeking part-time, full time and substitute instructors and staff for our growing dance studio and appreciate your interest. Please feel free to call, stop by the studios and send us your cover letters, resumes, and references.
In addition, we will post specific job listings here as they become available.
Please send cover letter, resume, and headshot (if available) to Debbie Kramer at soul2sole.debbie@gmail.com
Testimonials
Karina
We've been with Soul 2 Sole for four years, and I cannot say enough good things about it. Ownership is very on top of things. The new Creative Director, Erin, is terrific! In the past months, there have been invitations extended for the dancers to perform at half-time shows, fun in-studio merchandise pop-up shops, photo shoots for the dancers and other awesome opportunities. And the instructors are amazing! Drew is as talented a hip hop instructor as they come — having worked nationally and internationally with dancers and studios. And my six-year-old son cannot wait to work with Perry for boys hip hop. The instructors expect hard work and a commitment from the older kids, but they do it with a big heart and positive energy and encouragement. The proof is in the results — tons of trophies for winning competitions and, more importantly, genuine smiles from the kids who are part of this studio.
Karina
Highland Park parent
Lindsay Pinchuk
I cannot thank you and your team enough for creating an environment that puts the kids and their love for dance first. It's not about the costumes, or the tickets, or the pictures or the makeup — it's about one thing, DANCING. The entire recital experience from start to finish was seamless, low key and most important, focused on the kids. [The experience] has given her [my daughter] a boost of confidence that any child would be lucky to have.
Lindsay Pinchuk
Soul 2 Sole parent and owner of Bump Club and Beyond
Laura Nessel
I send my daughters to Soul 2 Sole because of the warm, welcoming and nurturing environment. Soul 2 Sole has built a community that cares about you and your family and I am fortunate that they are a part of mine.
Laura Nessel
Soul 2 Sole parent